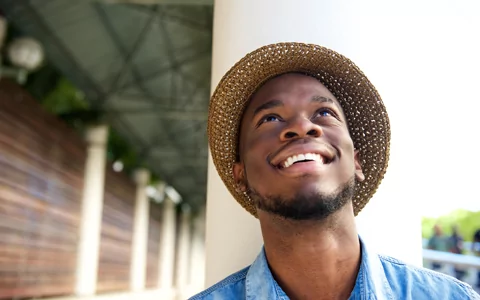 Do you worry about the appearance of your teeth due to yellowing, staining, or discoloration? Our professional teeth whitening services may be just the ticket. We offer both in-office and take-home professional teeth whitening services to give you a stunning new smile!
Our teeth can change color for several reasons, including:
Aging.
Eating or drinking darkly colored foods.
Injury.
Certain medications.
Decay.
Professional whitening treatments can get rid of yellowing teeth or stains.
In-Office Professional Whitening With Boost
Don't hide your smile from the world! Our Boost whitening treatment takes just one visit to our office. Your teeth can be whiter and brighter in about an hour with our painless professional whitening service.
Boost combines the technology of warming heat and light with professional strength whitening gel. Dr. Coniglio can also set up a personalized treatment plan tailored to your needs. Your whitening treatment is designed to give you the beautifully white smile you deserve!
Take-Home Professional Whitening With Philips
Many people like to whiten their teeth from the comfort of their favorite chair. With Philips Zoom!®, our dental team can create a customized treatment plan that you can do at home.
When we give you your kit, we'll give you specific instructions to ensure maximum results. You can binge-watch your favorite show or read a good book during your treatment. After a few days, you'll start to notice a difference in the brightness of your smile!
Why Shouldn't I Use Over-the-Counter Products?
Many retail whitening products are ineffective or produce minimal results. They can also cause tooth sensitivity when the bleaching gel gets all over your gums. Professional services are precise, clean, and customized just for your smile.
For a Beautiful Smile You Can Share, Give Us a Call!
If you are ready to share your beautifully white smile, give us a call to schedule an appointment. We are excited to meet you and assist you in attaining a whiter smile. Teeth whitening can be simple and even fun!