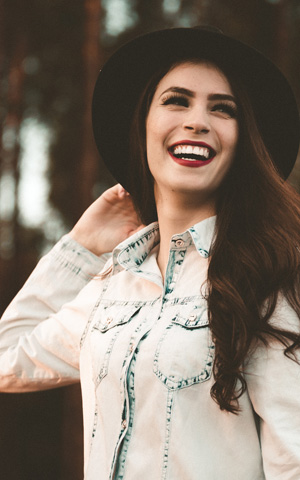 Getting a good night's sleep is essential to good health. For our patients who struggle with obstructive sleep apnea, an oral appliance may open your airway while you sleep without the need of a CPAP machine.
Can a Dentist Treat My Sleep Apnea?
Dr. Coniglio treats obstructive sleep apnea using an oral appliance. This dental device looks similar to a sports mouthguard, but is uniquely designed for one person to help open the airways. Our dental team can show you how the device works and how it can change your life for the better.
Symptoms of Sleep Apnea
Sleep apnea takes much needed oxygen away from your brain while you sleep. You may have sleep apnea if you have one or more of the following symptoms:
Your partner complains of loud snoring.
You are easily fatigued during the day.
You experience odd mood swings or excessive irritability.
You have problems with memory.
You have chronic headaches that aren't responding to medication or other treatment.
You wake up with a choking or snorting sound during the night.
If you have any of these symptoms, seek treatment right away! Sleep apnea can cause long-term problems if you don't take care of yourself.
Personalized Care at Coniglio Family Dentistry
Our dental team treats each and every patient with respect and compassion. Your oral health matters to us, and we want to help you feel better. Your sleep apnea treatment is no different.
Our oral appliances are custom designed to fit your mouth so you can sleep comfortably. A dental appliance also offers an alternative to a CPAP machine, which can constrict your sleep movements and cause dry mouth.
Sleep Apnea Treatment for Optimal Health
Untreated sleep apnea can lead to more serious conditions like heart disease, diabetes, and depression.
You may also be at greater risk for sleep apnea if:
You are overweight.
You are older than 40.
You drink alcohol.
You have a family history of sleep apnea.
You have larger-than-normal tonsils.
Don't hesitate to come in for sleep apnea treatment. A good night's sleep may be just what you need!
Ready to Sleep Through the Night Again? Contact Us Today!
Are you ready to get the restful sleep you need? Contact us today and we can schedule an appointment for you. We're excited to meet you and find a sleep apnea solution that works for you!