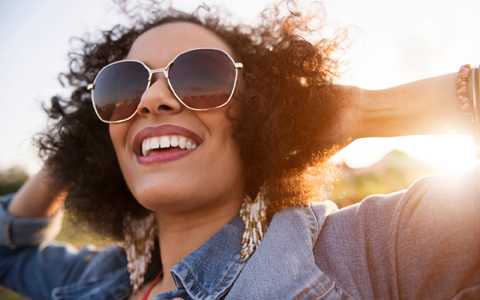 A dental crown is designed to repair and protect your tooth. For patients who have a damaged tooth, a dental crown can give protection while looking and feeling like your natural teeth. Our team here at Coniglio Family Dentistry offers durable, beautiful dental crowns.
Do I Need a Dental Crown?
A dental crown can treat several different dental issues, including the following:
Tooth decay that has worn away so much of the tooth that a cavity won't do the job alone.
Protection and coverage after a root canal therapy treatment.
Providing new color for a discolored tooth.
Capping a dental implant for stability and strength.
Holding a broken or cracked tooth together.
Our porcelain crowns are made from strong, durable material that protects your tooth while giving you a full, beautiful smile.
Providing Traditional Crowns for Optimum Results
When you come in for a dental crown fitting, we utilize our digital impressions so you don't have to sit with rubber mold on your teeth. We send the digital file to the lab, where they create your new crown with the proper equipment and excellent craftsmanship. The digital impressions give our lab a precise rendition of your teeth so your crown fits just right.
Your dental crown will be finished in just one week, thanks to the digital impression! We'll schedule an appointment for you to return to our office to have the crown placed. Before Dr. Coniglio permanently bonds the crown to your tooth, we double-check the fit.
Smile With Confidence With a Porcelain Dental Crown
We may recommend a dental crown after we fill a large cavity or bond a broken tooth. But did you know that a crown can also be used for cosmetic dentistry purposes? A dazzling new smile is just around the corner!
A stained, chipped, or misshapen tooth can throw off the balance of your smile. When you have one tooth that is causing the problem, a dental crown provides instant coverage to reshape, rebuild, and recolor your tooth.
Call Our Office Today to Find Out More and Schedule an Appointment
Is a dental crown in your future? Call our office today to find out more about how a dental crown can change your smile for the better. We look forward to seeing you at your next appointment.