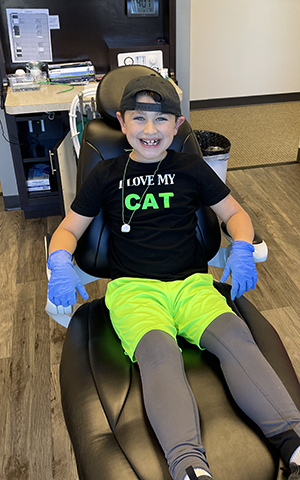 The dentist's office doesn't have to be a scary place for kids. At Coniglio Family Dentistry, we love treating our younger patients! Our staff and office is kid-friendly and focused on helping our patients feel comfortable.
Experience You Can Count On
Dr. Coniglio understands how staying relaxed and connecting with a patient can result in effective yet caring treatment. We want your child to feel at ease no matter which type of treatment is needed.
Preventative Dentistry for Kids
Our dental team is big on preventative dentistry, especially for children. We'll see kids as young as two years old and help them get started on the path to excellent oral health.
Preventative care often involves:
Routine cleanings and exams.
X-rays as needed.
Education on proper brushing and flossing techniques.
Early detection of dental issues.
Fluoride, sealants and other preventative measures.
Your child can have a healthy start in life with the right dental care.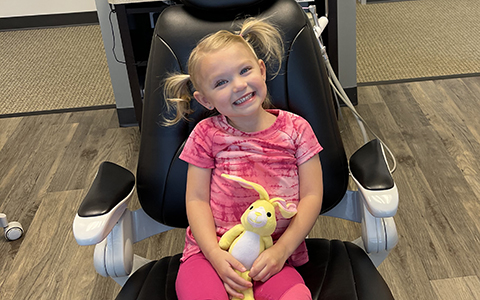 No Matter What, We Want to Be There
Whether your child has a toothache, a cavity, or has trouble with sleep apnea, we want to provide the right treatment. Each of our patients receives individualized care—including our younger ones. Custom treatment is what makes our patients feel cared for at Coniglio Family Dentistry!
As your child grows, we'll grow with them. With our advanced digital dentistry, we can often detect problems before they become serious. We can also talk about the best way to care for your child when other health problems are a concern.
Grow Healthy
As children grow, they change and develop at different rates. Even within your own family, your children are different from each other. One child may need a certain type of dental care while another child may need a different type of treatment.
We also encourage our patients to:
Eat healthy.
Brush twice a day.
Floss daily.
Use fluoride supplements or mouthwash once they reach the right age.
If you have any concerns about your child, don't hesitate to ask. While many growing pains are normal, some are not. If you notice a loose tooth that won't come out, patchy red or white spots on the inside of the mouth, or a tooth that is growing in at an irregular angle, let us know!
For Pediatric Dentistry from a Dentist Who Cares, Contact Our Office Today
Are you looking for a pediatric dentist who cares about your child? Contact our office today to schedule an appointment. Let's get acquainted and talk about how we can improve your child's oral health.