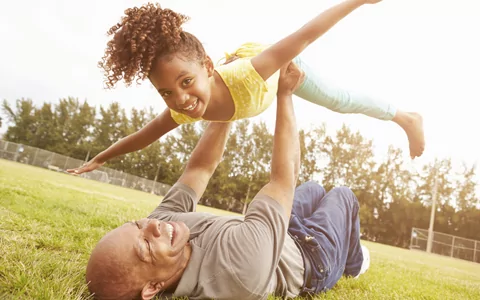 Going to the dentist shouldn't be scary. At Coniglio Family Dentistry, we do everything we can to help you feel comfortable during your visit. Our goal is to create a fun, relaxed atmosphere where each of our patients can feel happy and welcome.
Benefits of Comfort Dentistry
Do you think of a relaxing experience when you think about the dentist's office? Our job is to show you the benefits of dentistry without scaring you or your children.
Comfort dentistry can help with:
Dental anxiety. Many people have experienced dental anxiety at some point. Our dental team works together to provide a fun and pleasant atmosphere for all of our patients—young and old.
Children's dental needs. Whether watching a movie they love or holding the hand of a caring team member, kids can be more comfortable during their treatment and feel at home with our friendly staff.
Time efficiency. Relaxed care is more efficient. When you are at ease during your appointment, our dental team can better serve you.
Our compassionate staff makes all the difference when it comes to caring for your teeth.
Advanced Technology and Comfort Dentistry
Dr. Katie Coniglio makes every effort to stay current with the latest dentistry techniques and technology. Advancements in dentistry have made visiting the dentist more relaxing for many patients. An efficient, quality treatment means less time waiting in the dentist's chair and more time doing what you need to do.
How Do You Relax?
Many people have a hard time relaxing when visiting a dentist's office. Let us know how you are feeling or what you need, and we can help. Dr. Coniglio has even been known to sing during an appointment to help a patient rest easy!
Extra Help When Needed
We also offer two forms of dental sedation for our more anxious patients. Some patients might need the assistance of laughing gas to feel at ease. For more severe cases of anxiety, we may provide oral conscious sedation.
For a Relaxed Atmosphere and a Friendly Setting, Visit Us Today!
If you're looking for a dentist's office with a relaxed atmosphere and a friendly staff, contact us to schedule an appointment. Come in and meet our team, and we can show you all the ins and outs of compassionate, quality dentistry.