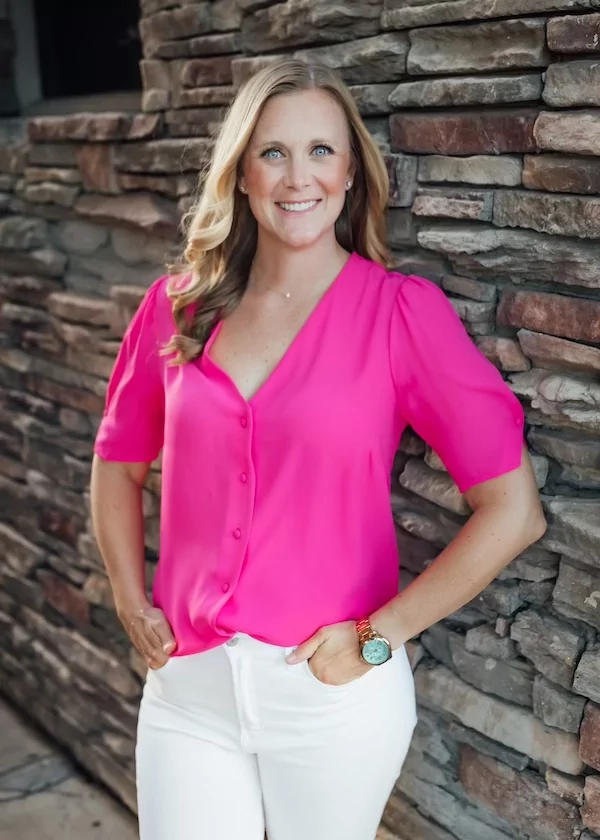 Katie Coniglio was raised in Brighton Michigan but moved to Texas in 1993 and is a graduate of Grapevine High School. Dr. Coniglio received her Bachelor of Science in Biomedical Science from Texas A&M University and her Doctor of Dental Surgery degree from Texas A&M College of Dentistry in 2009, where she was also a member of the Odontological Honor Society.
Dr. Coniglio has a passion for helping people and for making them smile. Her goal is to always provide the highest quality dental care, while at the same time making the patient feel as comfortable as possible. And she always tries to have a little fun throughout the day. Dr. Coniglio is dedicated to staying up to date on the newest techniques and technologies in order to provide her patients with the best treatment possible.
Her professional affiliations include the American Dental Association, Texas Dental Association, The Fort Worth Dental Society, and the American Academy of Clear Aligners where she serves on the Board and a President of one of the chapters. Dr. Coniglio loves learning and attending leadership conferences to always continue growing. She hopes to never stop learning.
Outside of dentistry, Dr. Coniglio enjoys spending time with her family. She married her high school sweetheart, Justin and they have 2 beautiful children Henry and Piper. Dr. Coniglio also has a love of animals and has 2 boxers, Fred and George, a cat named Bob and a bunny named Fluffy! To say there is never a dull moment at her house is an understatement!