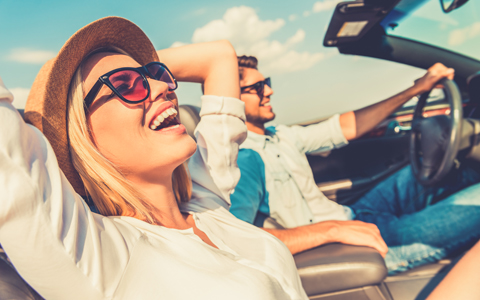 We want you to share your smile, not hide it! If you have yellowing teeth, misaligned teeth, or a few minor flaws in your smile, we can help. Dr. Katie Coniglio and our friendly staff can show you how our cosmetic dentistry treatments can improve the aesthetic of your smile.
Benefits of Cosmetic Dentistry at Coniglio Family Dentistry
You can have a beautiful smile no matter what your age. Whether your kids need a little confidence boost or you are looking into dentures to restore your smile, our treatments are personally tailored for you. From the moment you step through our door, we want you to feel like family.
We can show you which cosmetic treatment will work best for your situation. We offer the following cosmetic services:
Dental Implants. Are you missing a tooth? Our dental implants provide stability and a fully functional smile.
Teeth Whitening. Yellowing or discolored teeth can make sharing your smile difficult. We provide both in-house professional whitening as well as take-home professional whitening kits.
Dental Crowns. A dental crown can restore a damaged, misshapen, or stained tooth. We provide traditional crowns for a more uniform fit and longer-lasting dental work.
Veneers. Do you have a few minor flaws in your smile? Our dental veneers can give instant cover, improving the color and shape of your teeth.
Invisalign Clear Aligners. Don't let crooked teeth or large gaps between teeth worry you. You can have a straight, beautiful smile with the help of Invisalign clear braces.
Your smile is one of your most important assets. We can give you a stunning new smile with our cosmetic dentistry treatments!
Improved Oral Health
Did you know that a beautiful smile can improve your oral health in addition to increasing your confidence? Veneers strengthen teeth, dental crowns protect teeth, and dental implants encourage bone regrowth. Invisalign clear aligners can straighten your bite, which puts less pressure on your teeth and jaw.
Are You Ready to Feel and Look Amazing? Call Our Office Today to Schedule an Appointment
If you are ready to look and feel amazing, call our office today! We can schedule a consultation and form a treatment plan catered to your needs. You can have a stunning new smile in no time!